Ready to register for A La Carte classes?
Click on the photo below to see ACES Fall 2021 A La Carte class titles--Full descriptions and additional details can be found on the registration page. Unless noted, A La Carte classes will be held in person.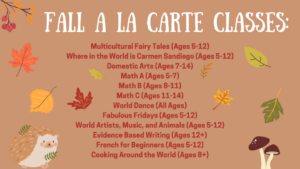 Have a question?  Send us a message!
Have a Question?
Let us know how we can help support your educational journey!