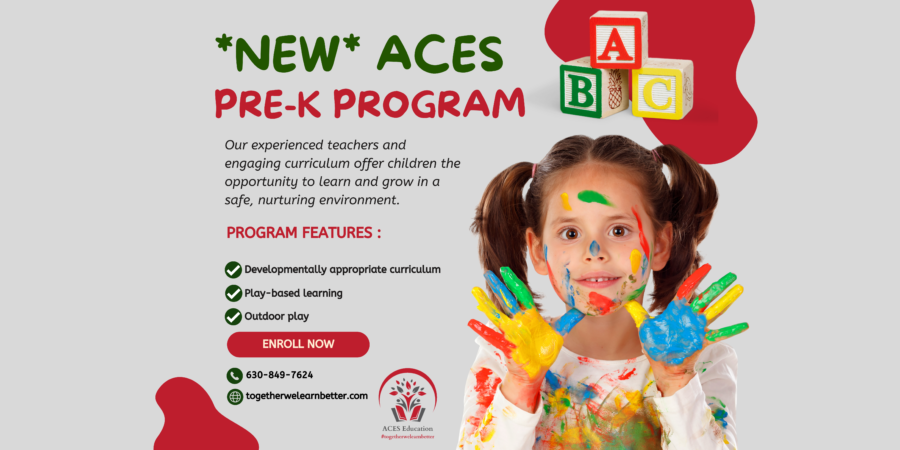 Nurture Your Child's Education with ACES Early Childhood programs: Unleash the power of imaginative play to foster creativity, critical thinking, and a love for learning.
Holistic Education: Embrace a balanced approach that nurtures the child's mind, body, and character.
Play-Based Approach:  with essential skill teaching embedded in these experiences making learning multisensory, fun, and concrete.
Classroom Meetings:  sprinkled throughout the day, will develop a sense of community, improve language skills with the sharing of ideas, and build relationships with others.
Nature Experiences: Our little explorers embark on exciting nature walks, discovering the wonders of the natural world. They'll observe plants, insects, and animals, developing a deep appreciation for Mother Nature.
Artistic Expression: We believe every child is an artist! Through open-ended art activities, painting, sculpting, crafts, as well as music and movement; we encourage self-expression and creativity to blossom.
Imaginative Play: Our play corner is a magical realm where imaginations take flight! From dramatic play areas to building blocks, children engage in imaginative scenarios, honing their social and problem-solving skills.
Outdoor Activities: Running, jumping, and playing games outdoors are essential for healthy physical development. Our program includes fun-filled activities that promote gross motor skills and teamwork.
Storytime Adventures: We dive into captivating storybooks that ignite curiosity and spark the love for reading. Our teachers bring stories to life through dramatic storytelling sessions!
Hands-On Math: Eclectic curriculum options–including Saxon Math and MCP Math as a spine to promote a solid understanding of early math concepts.
Early Literacy Skills: A multi-sensory approach using Jolly Phonics combined with high quality Children's Literature, as well as plenty of time talking with peers and teacher to create an environment rich in both print and oral language.
Sensory Play and Life Skills: 

Little hands get busy with engaging handicraft projects that provide t

actile exploration allowing children to observe, plan, make predictions, and learn how things work all while developing/strengthening fine motor skills.

These activities foster fine motor skills and teach practical life skills.
Meet the Teacher
With many years of early childhood teaching experience and administration, ACES is thrilled to welcome Mrs. Candace Kelty to support families with students ages 4-6.