ACES Tutoring Services are offered for students grades K-12. Choose from an in-person session or a session on Zoom with either a certified teacher OR a peer tutor. Pricing varies depending on tutor experience and grade level (see below).
Subjects include:
Math
Reading/Language Arts/Writing
Science
History
Choose a 30 or 60 minute session for the certified teacher or a 60 minute session for the college and student peer tutoring.
Using a combination of materials, our goal is to engage and motivate your child to be successful.
To get started, email us at tutoring@togetherwelearnbetter.com or call/text 630-551-8408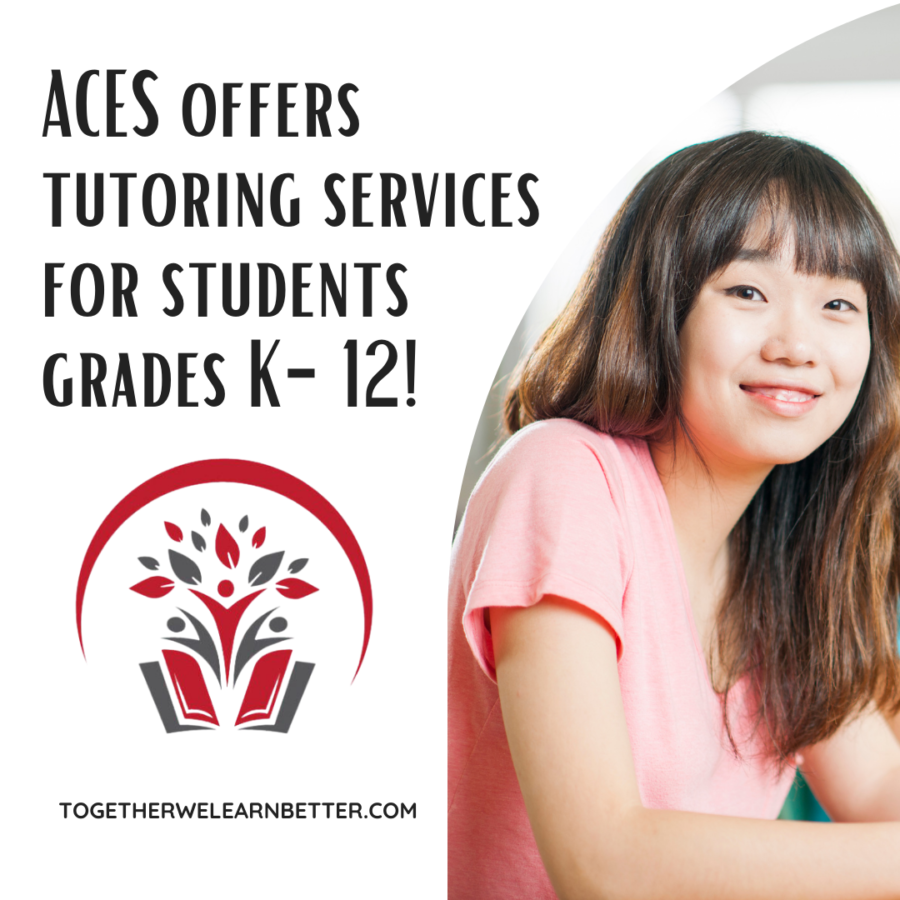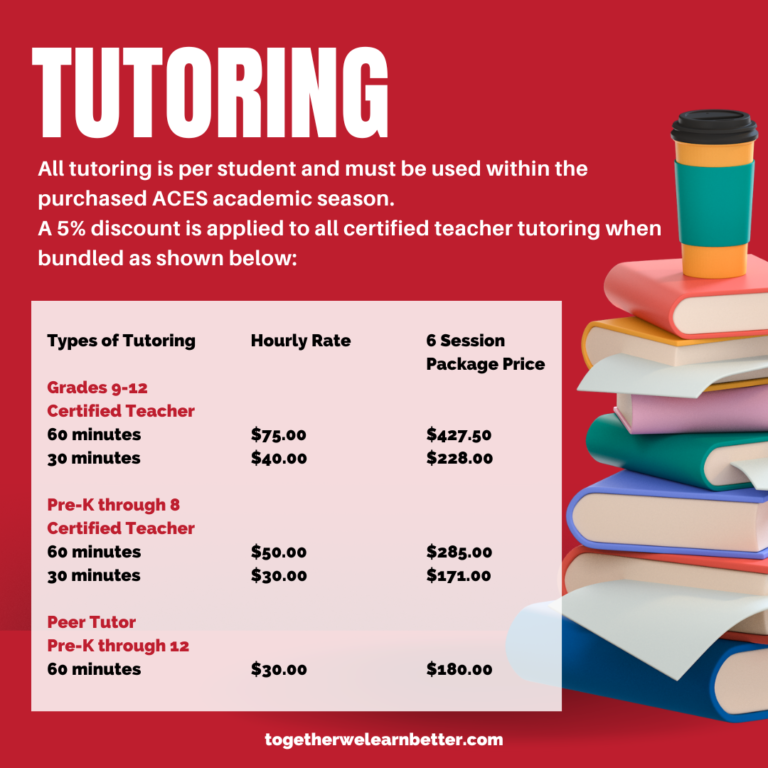 Mrs. Marcoux has provided math tutoring for my daughter, who struggled with math anxiety. Her patience and encouragement throughout the sessions encouraged my daughter and helped her gain more confidence in her own abilities. She was really a crucial part of helping me to better help my daughter when it comes to her math studies. From choosing a curriculum to structuring lessons to giving me feedback on how to teach, Mrs. Marcoux's help has been in invaluable.--DJ, parent
Thank you, Ms. Tricia, for being such a great tutor and making learning enjoyable! Also, for keeping my kids minds active--so no summer slide!-- AP, parent
"Thanks so much for all your kindness today. If every doctor and teacher was half as loving and concerned for kids as you are, we'd be in a much better place. Thank you for being so helpful."