Have you always wanted to join a book club but don't have one locally? Join us for our virtual book club!!
March Book: Greenlights by Matthew McConaughey
Next Meeting: March 31st from 7:00-8:00pm Central
#1 NEW YORK TIMES BESTSELLER • Discover the life-changing memoir that has inspired millions of readers through the Academy Award®–winning actor's unflinching honesty, unconventional wisdom, and lessons learned the hard way about living with greater satisfaction.

NAMED ONE OF THE BEST BOOKS OF THE YEAR BY THE GUARDIAN

"McConaughey's book invites us to grapple with the lessons of his life as he did—and to see that the point was never to win, but to understand."—Mark Manson, author of The Subtle Art of Not Giving a F*ck
Have you always wanted to join a book club but don't have one locally? Join us for our virtual book club!!
April Book: Animal, Vegetable, Miracle
Next Meeting: April 28th from 7:00-8:00pm Central
Author Barbara Kingsolver and her family abandoned the industrial-food pipeline to live a rural life—vowing that, for one year, they'd only buy food raised in their own neighborhood, grow it themselves, or learn to live without it. Part memoir, part journalistic investigation, Animal, Vegetable, Miracle is an enthralling narrative that will open your eyes in a hundred new ways to an old truth: You are what you eat.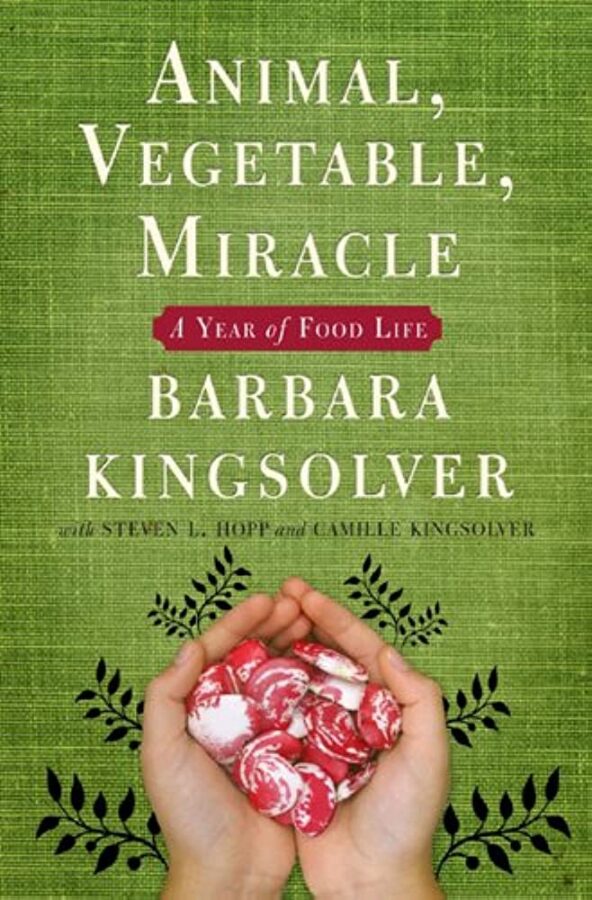 ACES Academy PreK-8 Program Info Workshop
For those considering home education,
ACES Education
is hosting a FREE PreK-8 homeschool info session on April 22nd from 12pm-1pm. ACES' Owner and PreK-8 Director, Jane Marcoux, has over three decades of experience working in education and serving families in many different educational settings, including nearly two decades of experience with home education. ACES' teaching team has over hundreds years of collective experience working with children! 
Since the beginning, ACES has provided families with multiple opportunities for free support through consultations, parent education, an annual homeschool fair and many live, interactive, topic-based discussions on social media—previous recordings are saved to the ACES Education Facebook page and can be found under the VIDEO tab.
If you are unable to attend this information session, but are looking for additional support (choosing curriculum, creating a schedule, finding local programs, etc…), we also offer a FREE initial consultation. Information about this service can be found under the CONSULTATIONS tab in the registration portal.
Like/follow our Facebook page, you'll see lots of info there that may be of help as well as upcoming programs that may be of interest.
SunRaise High School Program Info Workshop
Attendees will discover:
What this program has to offer and what a typical school week looks like at SunRaise.
We will look at the unique 4 year track programs available to tailor the high school years around their interests WHILE meeting graduation requirements.
Students that are college bound also thrive in this program and we will discuss the advantages of being in our program. (PS: on average our SunRaise college bound students' ACT scores are in the top 10% nationwide)
What do current and graduates of SunRaise High School say first hand (a small panel will be present for Q&A).
Join us April 22,2023 at 2-4p at the downtown Oswego location (or zoom)