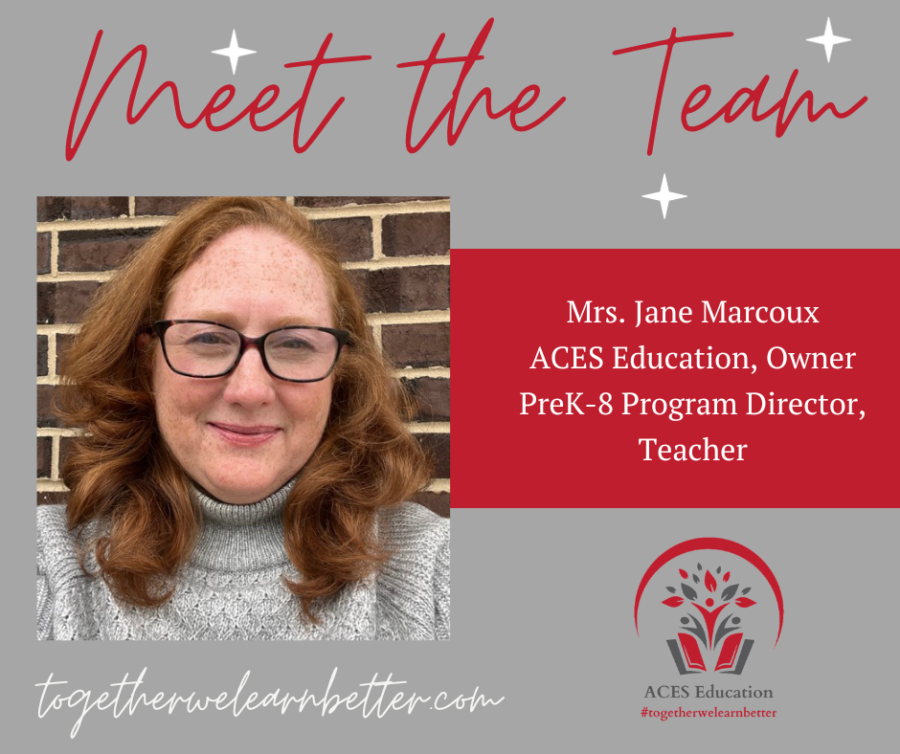 Jane Marcoux
ACES Founder
Director, PreK-8 Programs and Summer Camps 
Jane Marcoux is a mother of seven children through birth and adoption.  She has spent three decades working in private, public, and homeschool settings teaching students from pre-K through high school.  She has experience in a variety of learning environments, as a parent and educator.  She holds degrees in both Elementary Education and Psychology as well as a Master IEP Coach certificate. Outside her work at ACES, Jane serves on the Oswego School Community Resource Collaborative and is on the board of directors for the Children's Research Triangle. In her spare time, she can be found reading, traveling, and spending time with her family.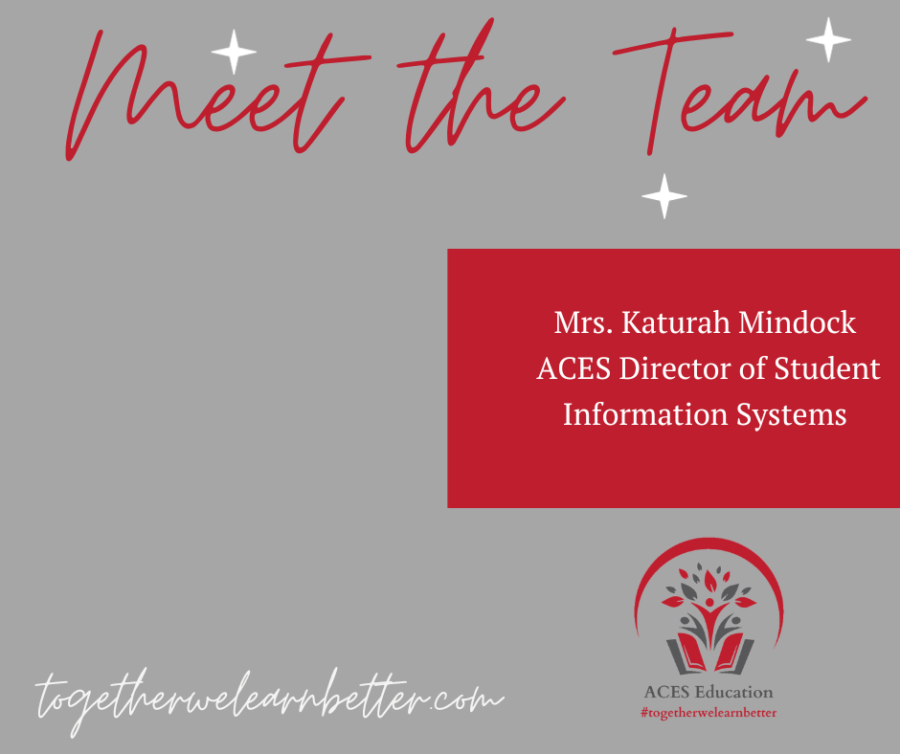 Katurah Mindock
Student Information Systems
Coming soon!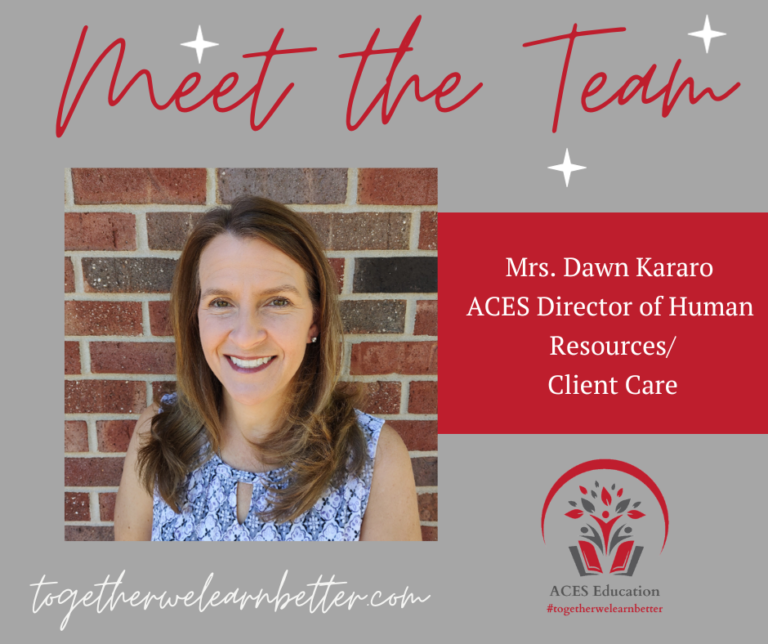 Dawn Kararo 
Client Care/Business Operations
Dawn Kararo is a homeschool mom to 9 children ranging in age from 7-23.  Prior to starting a family, Dawn held various positions in the field of HR and Benefits Administration. Now, in her 15th year of homeschooling, she is excited to be a part of ACES Education/Sun Raise and to work with our amazing families and teachers! In her rare moments of free time, Dawn enjoys camping, taking long walks, reading non-fiction, and baking.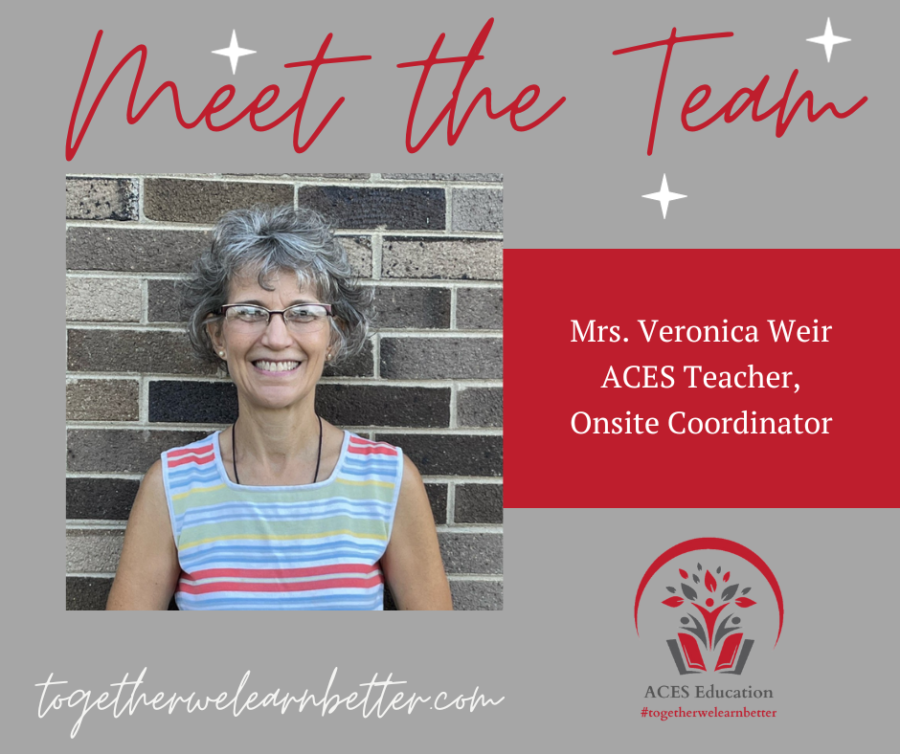 Veronica Weir
ACES Teacher/Onsite Coordinator
Veronica Weir is a wife of 37 years, mother of 5 and grandmother to 2 grandchildren and a granddog Harry.  She received a Bachelor of Science degree from the University of Illinois Champaign-Urbana.  She homeschooled her children for 9 years and has taught music and technology in a private school for 11 years. She enjoys learning new things, gardening, traveling and all things music!  She looks forward to fostering the curiosity of your children as we explore and learn together.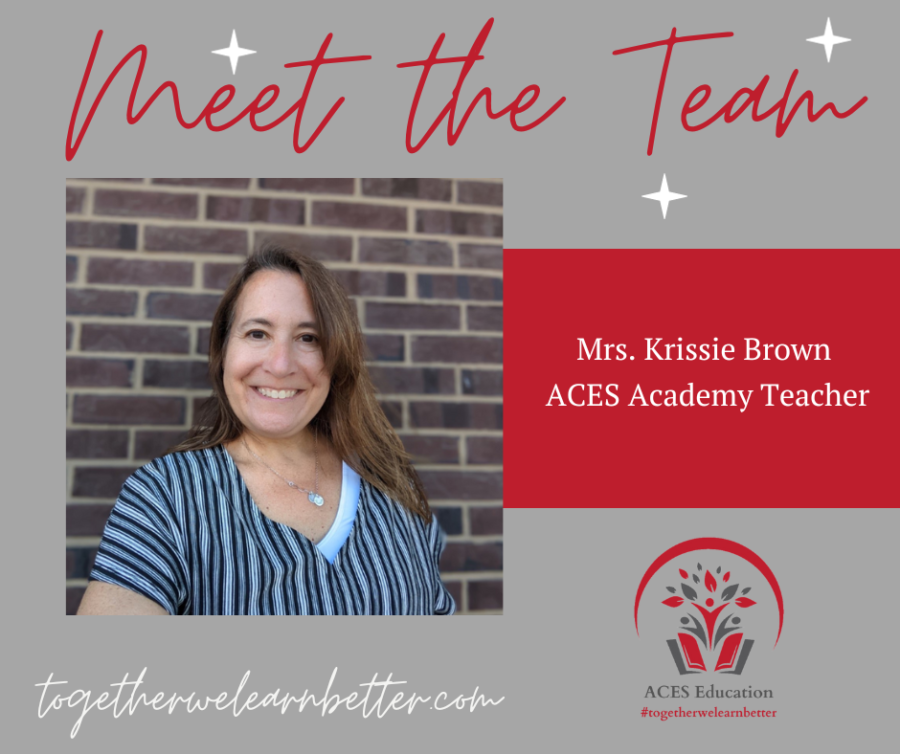 Krissie Brown
ACES Teacher
Krissie Brown has a Master of Arts in Teaching and a Master of Arts in Teacher Leadership with endorsements in math and science.  She brings to her classes 20 years of teaching experience in West and East Aurora.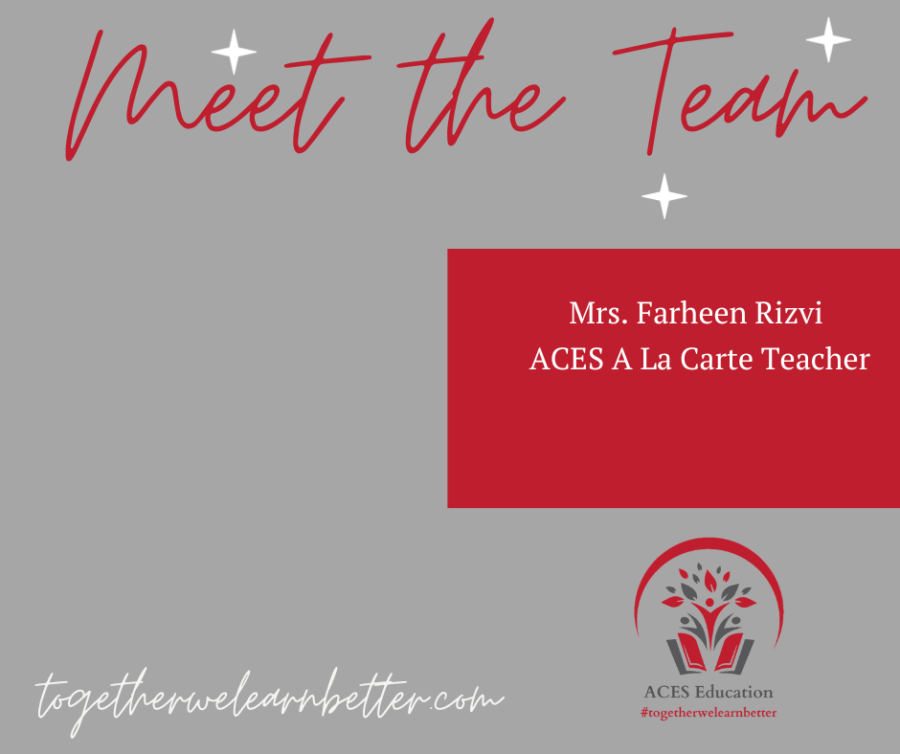 Farheen Rizvi
ACES Teacher/Teaching Assistant

Coming soon!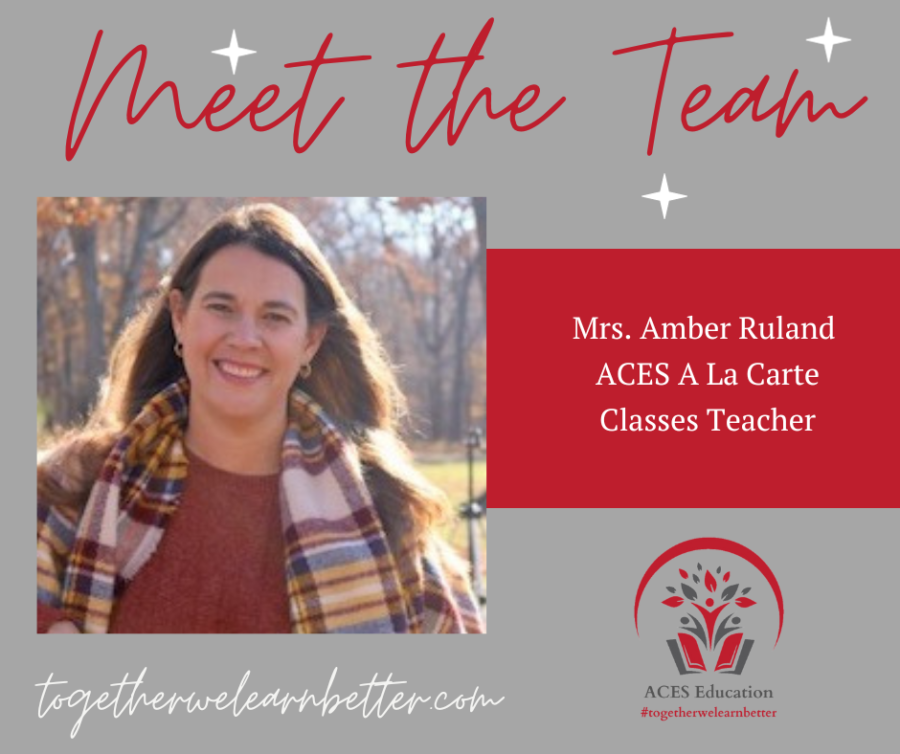 Amber Ruland
ACES Teacher
Amber Ruland is a mother to 4 kids ranging from college to elementary school and is married to her best friend.   She has been working as an educator for over 20 years in public education, homeschool education, as well as teaching pre service teachers at NIU and Lewis University.  She holds a degree in Early Childhood Education with a special education endorsement , elementary education, as well as a Master's in Educational Administration. Outside of teaching college courses and teaching at ACES, Amber can be seen at the many various sporting events her children play, volunteering to help with musicals at the local schools, or shuttling children. In her spare time, she can be found reading, traveling and camping in their 1975 Airstream, visiting one of our National Parks, hiking, enjoying her hot tub, and spending time with her family.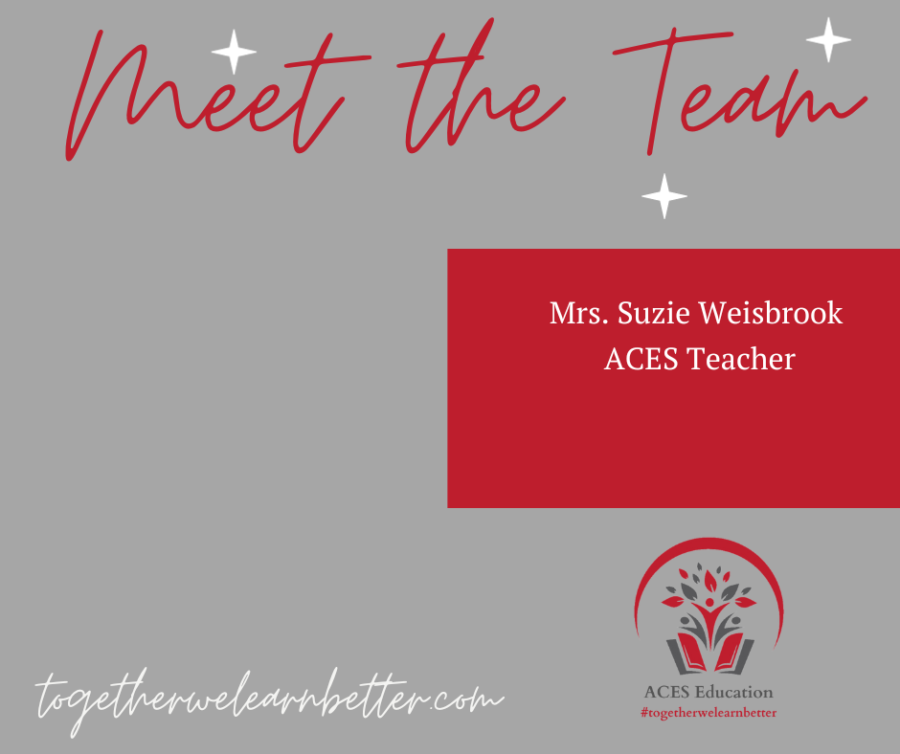 Suzie Weisbrook
ACES Teacher
Coming soon!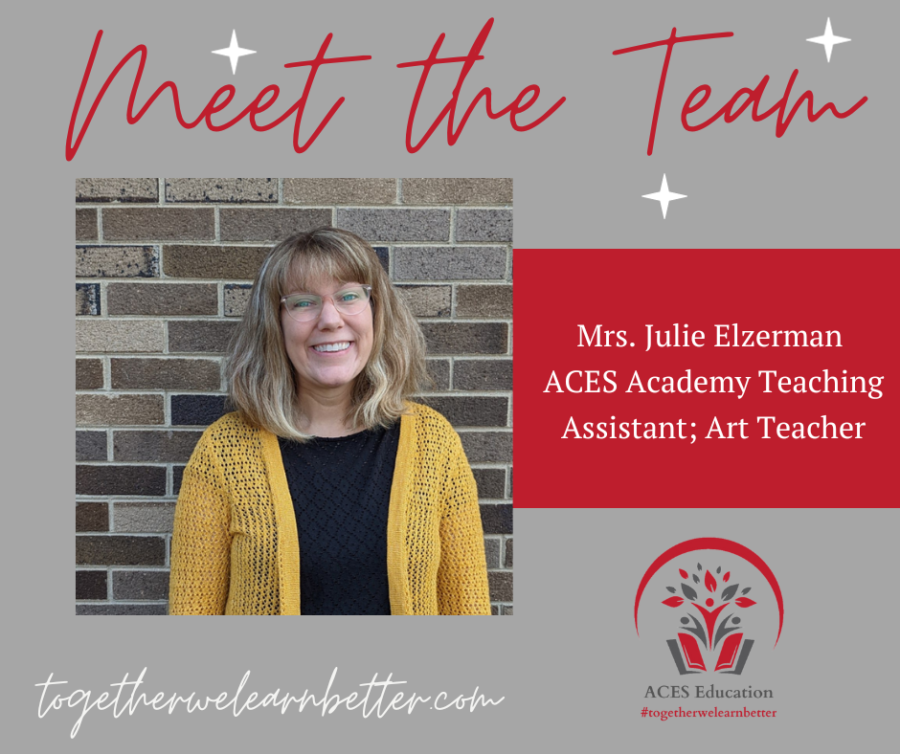 Julie Elzerman
ACES Teacher
Julie Elzerman is a homeschool mom of two girls. She has an associates degree and has always had a passion for art. She has seen that studying artists helps children to appreciate the beauty in art, see another point of view, work on focus, have fun experimenting with different materials, and embrace diversity and creativity. When Julie has free time, she enjoys spending time with her family, playing guitar, and running her home baking business.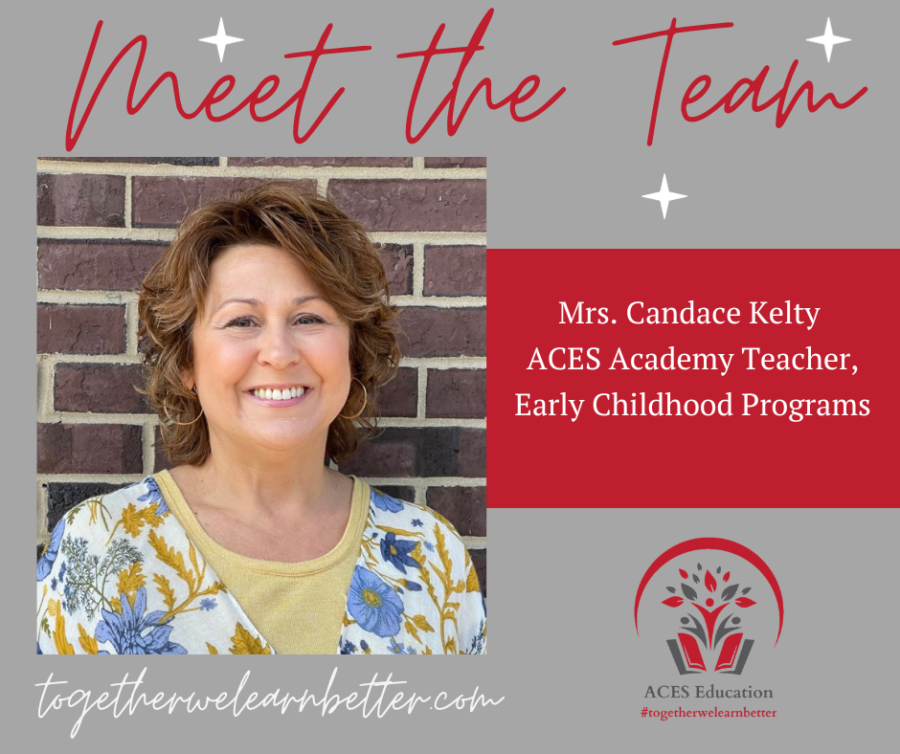 Candace Kelty
ACES Early Childhood Teacher
Candace Kelty has been married for 30 years and is the mother of 3 children, ages 16 to 25.  Besides her family, her passion is teaching and challenging all children to achieve their fullest potential.  She has experience with developing and implementing new educational programs as well as teaching students in preschool through high school.  Candace holds both bachelor's and master's degrees in special education, and she is continually seeking out new opportunities to learn and grow as a teacher.  She believes in teaching children how to learn and solve problems through her creative lesson planning.  She is looking forward to her first year at ACES and working with the children, parents, and teachers!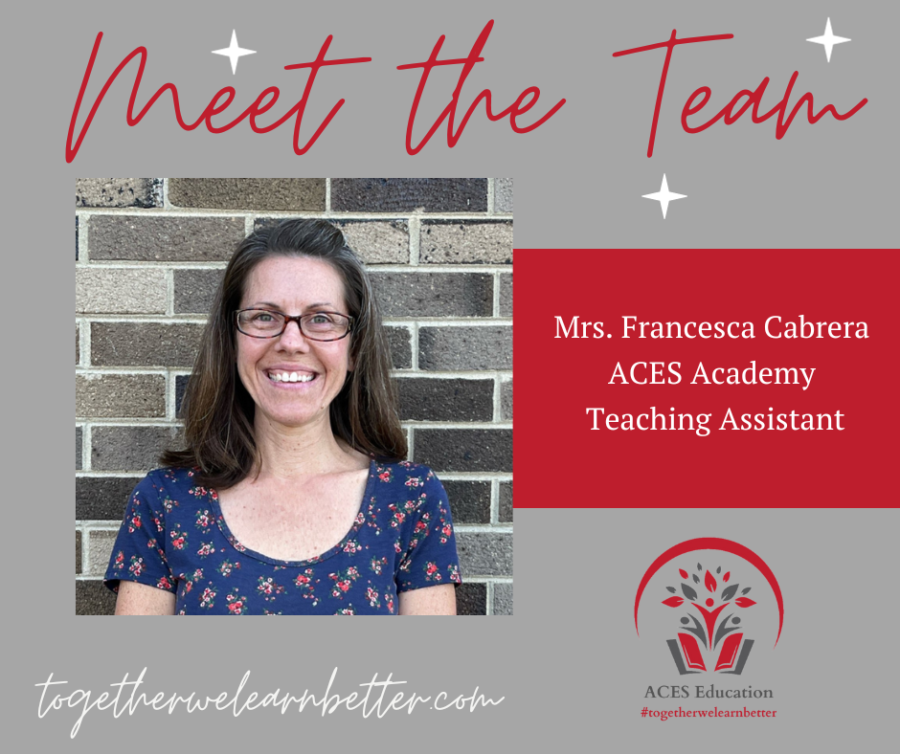 Francesca Cabrera
ACES Teaching Assistant
Francesca Cabrera is a homeschool mom of her six year old daughter, Gabriella. She has a background in Human Resources Management and has always had a passion for teaching. She has devoted her time and energy into volunteering within the community as a Bible educator and mentor to old and young alike. When Francesca has free time, she enjoys spending time with her family, traveling in their recreational vehicle, and enjoying hobbies such as painting, gardening and reading.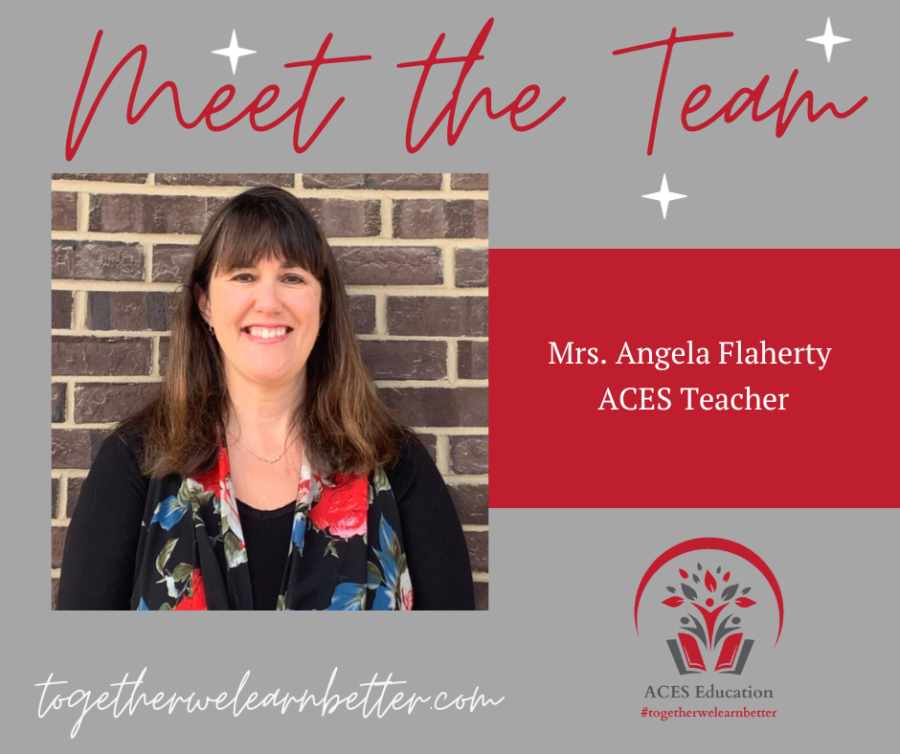 Angela Flaherty
ACES  Teacher
Angela Flaherty has a Bachelor of Arts degree in English education with a minor in dance education. She taught freshman and sophomore English at Oswego High School from 1993-1999.  When her children were young, she decided to quit grading papers full time and pull out her dance shoes. She taught dance at the park district for ten years and owned Dance With Flair studio for 15 years. Angela has also had experience as a substitute teacher for District 308 at all age levels.  In addition to over twenty-five years of teaching, Angela has four adult children, her third child is deaf and on the autism spectrum. He has given her experience with sensory processing strategies and Individual Educational Plans (IEPs). In addition to being an in-person and Zoom writing teacher at Aces, she provides Zoom dance classes which incorporate social studies themes. She also does in -person and Zoom tutoring throughout the year. In her free time, Angela likes to travel and spend time with her family.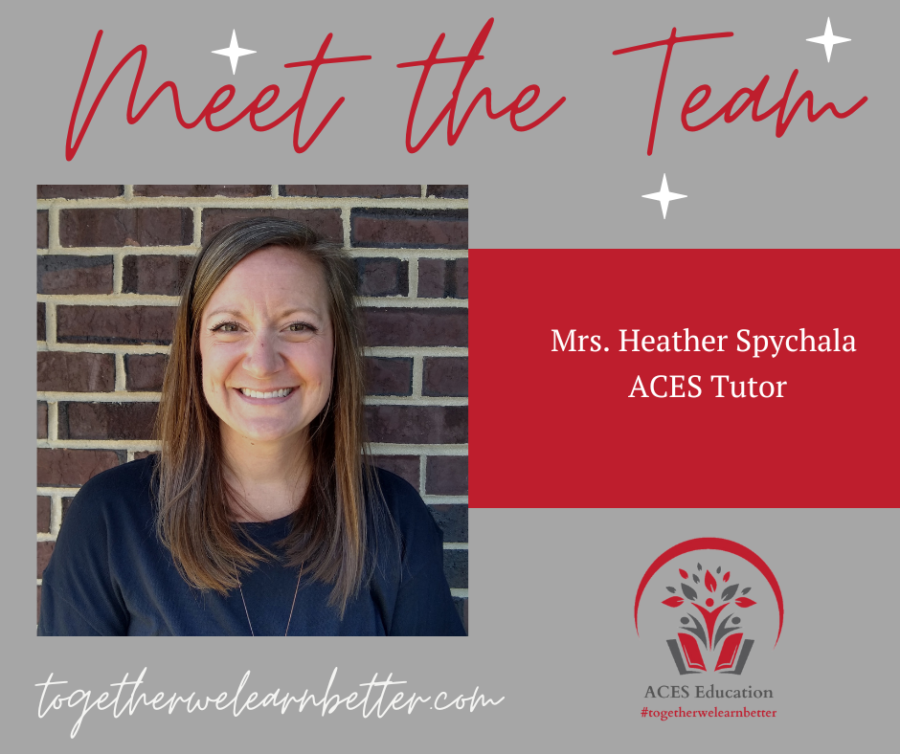 Heather Spychala
ACES Tutor
Heather is a mom of two kids (6 and 9), has worked in public education as an Intervention Specialist for the Deaf/Hard of Hearing for the past 12 years, and has been a homeschooling mom for three years and counting. She received her Bachelor of Science Degree in Communication Sciences and Disorders with a focus in Education of the Deaf and Hard of Hearing as well as her Masters Degree in the same field from Missouri State University. She enjoys gardening, reading, running, animals, and loves being outside with her kids. She looks forward to getting to know your children and helping them to foster a love of learning while gaining tools to tackle hard things.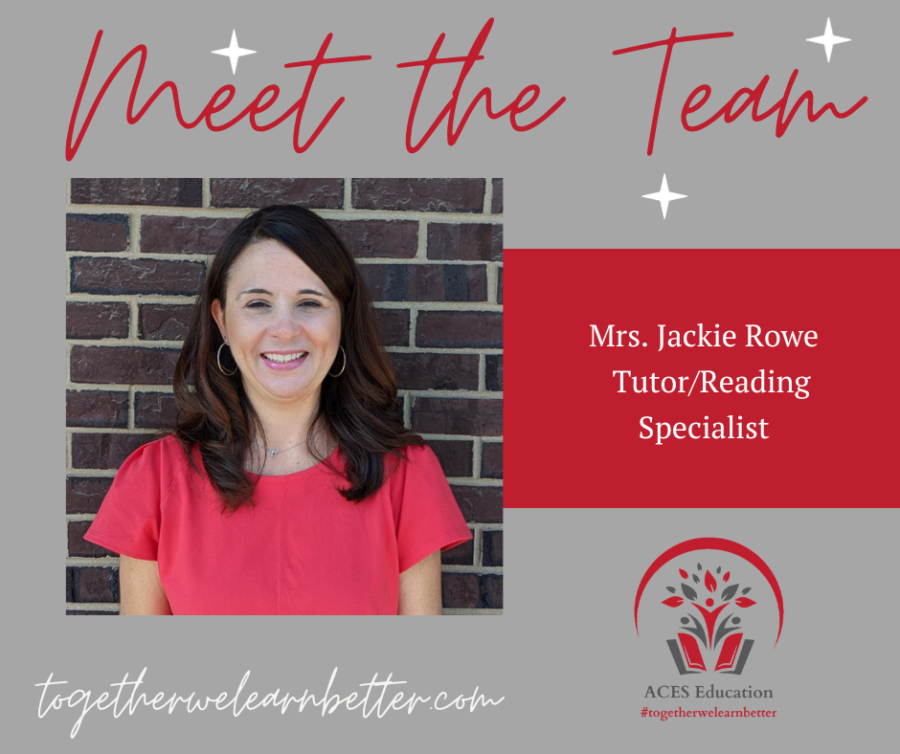 Jackie Rowe
ACES Tutor
Mrs. Rowe taught 1st, 2nd, 3rd, and 4th for 14 years. In the past five years, she tutored and subbed in District 308, and did some reading coaching at National Louis University. In the summer of 2020, she found ACES along her journey and couldn't be happier to have the opportunity to learn, grow, and teach alongside your children!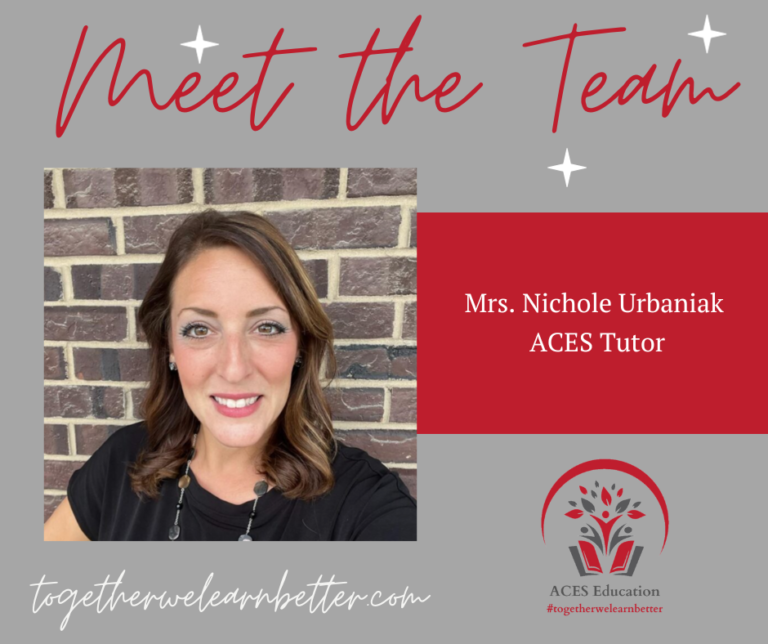 Nichole Urbaniak 
ACES Tutor
Nichole Urbaniak has a Bachelors Degree in both Speech Pathology and Audiology. She carries a Masters Certification in Montessori Education and has taught students for over twenty years. Nichole focuses on using concrete materials to serve each child's individual needs while encouraging growth and development socially, emotionally, academically, and physically.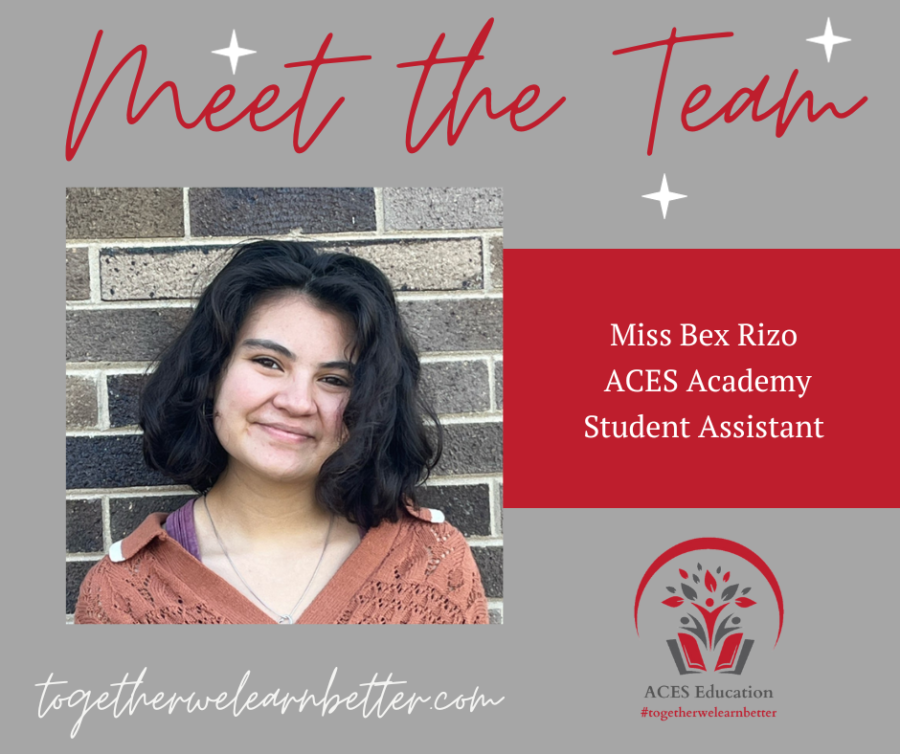 Bex Rizo
Student Assistant/Peer Tutor
Bex is a freshman at Aurora University. She is passionate about working with kids from volunteering in club meetings to helping in community events and peer tutoring. In her spare time, you can find her reading a good book (especially if it is about Nikola Tesla) and playing her instruments. She is also on an editorial team for a girl-led magazine called This Girl's Story.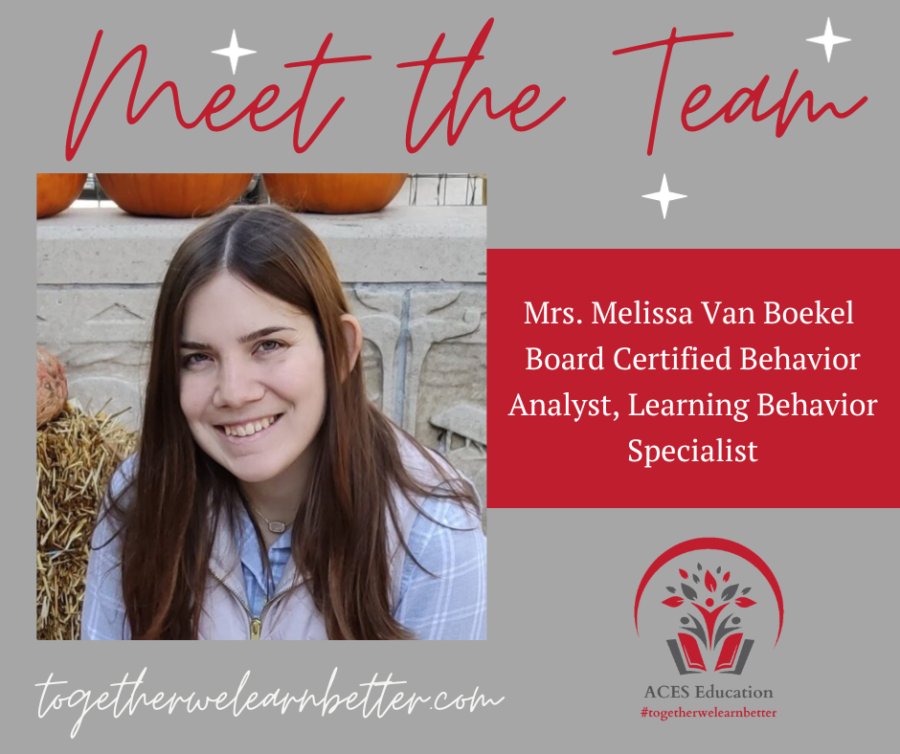 Melissa Van Boekel, M.S.Ed., BCBA, LBS1
Board Certified Behavior Analyst, Learning Behavior Specialist
Melissa Van Boekel earned her undergraduate degree at Eastern Illinois University where she majored in Special Education and Early Childhood Special Education. She earned her graduate degree from Northern Illinois University in Advanced Special Education specializing in Behavior Analysis. Melissa has four years of experience working with individuals ages 5 through 22 in a school setting as well as experience working with children with behavior challenges in the home environment. In her spare time, Melissa enjoys practicing agility with her dog, spending time with family and friends, and playing board games.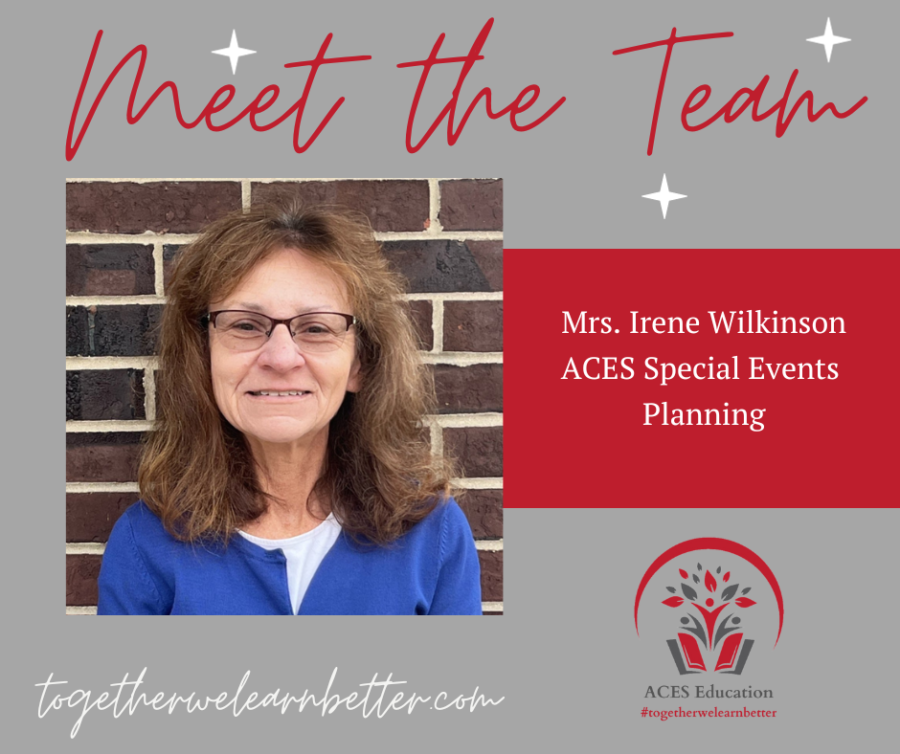 Irene Wilkinson
ACES Special Events
Irene is a former senior banker and manager.  She spent 20+ years developing employees and raising two children.  She has experience working with children with the challenges of ADHD, anxiety, and executive functioning issues.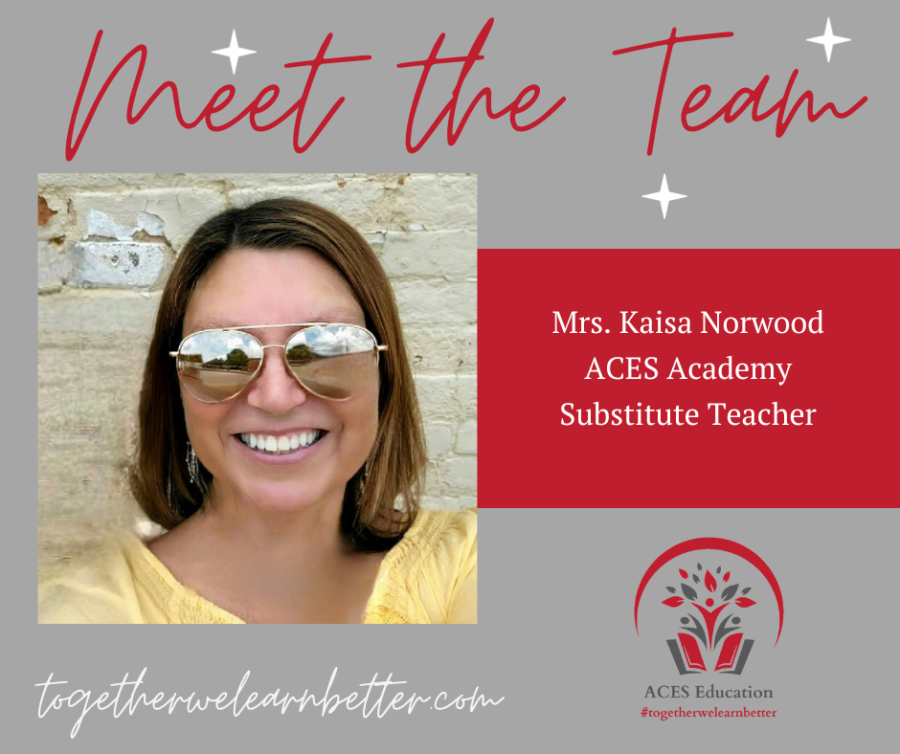 Kaisa Norwood
ACES Substitute Teacher
Kaisa Norwood has a Bachelors of Arts Degree in Education, K-9. She has spent the past 28 years teaching, teaching summer school, substitute teaching and tutoring. She also has extensive knowledge about 504 plans. Kaisa and her husband have 3 boys and a dog named Mack. In her free time, she enjoys crafting, traveling and reading.